Description
Come & Let IBIZA show you how to PARTY!
We often heard of a place where they party non-stop and this is it.
All the stops have been laid out to give you a one of a kind explosive experience.
So get ready for a good old time in Spain!!
Below is all the information you will need to plan and book accordingly.
Package Prices (per person based on double occupancy)
Grand Palladium
Standard Room
Double Occupancy -  $2974 per person
7 Day / 6 Night Accommodations
Roundtrip transfers to/from resort
all meals & drinks
Resort entertainment and activities
Resort taxes, and fees
Gratuities
**Not Included**
Roundtrip airfare
Excursions
Motorized Sports
Baggage Fees
Travel Insurance, click here to purchase
Airport transfers are included in the price
Your Resort
A UNIQUE, LUXURY BOUTIQUE RESORT ON THE SHORES OF THE BALEARIC ISLANDS
The Grand Palladium Palace Ibiza Resort & Spa provides the ideal setting for an unforgettable holiday right on the beachfront of the renowned Playa d'en Bossa. Its privileged location is combined with sport facilities and endless dining and entertainment options. The hotel boasts a fun-filled entertainment program suitable for all ages with live music and shows and chic balinese beds around the two large pools. The Palladium Palace Ibiza Resort is the perfect option for an unforgettable all-inclusive holiday in Ibiza.
410 spacious and elegant rooms equipped with all the most modern luxuries.
3 thematic "a la carte" restaurants for plenty dining options.
Xtra Time Sports Bar: Open 24 hours with food and beverages service all inclusive.
2 freshwater pools.
Six spacious meeting rooms for events and celebrations.
Mini Club for children and Black & White Teen's Club to entertain the youngest members.
*With effect from July 1, 2016 a seasonal tourism fee will be imposed by the city and collected at the property. Children under 16 years of age will be exempt.
Fully automated self-serve business center accessible to guests 24 hours a day. All computer work stations, copiers, etc., are credit card automated
Car rental desk
Check cashing
Concierge service
Currency exchange
Dry cleaning/laundry service available
Express check-in/check-out
Housekeeping service twice-daily upon request
Video arcade
WiFi Internet service
Check-In 3PM / Check-Out 12PM
Your Accommodations
The Reserve Suite are equipped with 2 double beds and offer luxury amenities.
All guest rooms have:
Bathroom with bathtub or shower
Double washbasin
Bathroom toiletries
Hairdryer
110 V
Telephone
WiFi (charges apply)
Central air conditioning
Ceiling fan
Satellite TV
Iron and ironing board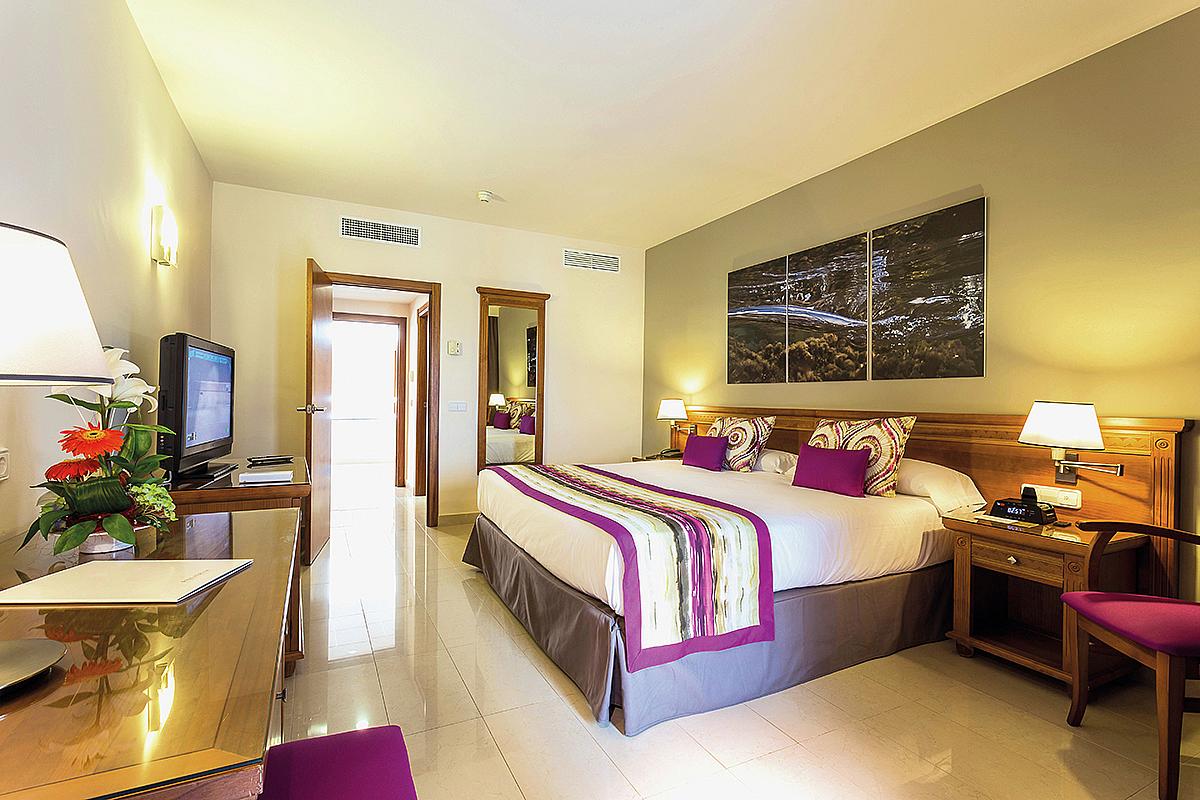 Travel Insurance
Click here
For Cancel Any Reason and other special add ons, must be purchased online on your own within 15 days of your initial deposit. Otherwise other plans are available 3 days before departure. It is your responsibility to purchase travel insurance and understand your policy.
*FLIGHTS CAN BE ARRANGED
For your convenience we are offering to handle your flight arrangements if you so desire indicate on your reservation form that you wish to have flights book through us.
Payment Dates
NON-REFUNDABLE DEPOSIT $500 per person due March 30, 2019
2ND PAYMENT APR 30, 2019 $165.00 per person
3RD PAYMENT MAY 30, 2019 $165.00 per person
4TH PAYMENT JUN 30, 2019 $165.00 per person
5TH PAYMENT JUL 30, 2019 $165.00 per person
6TH PAYMENT AUG 30, 2019 $165.00 per person
7TH PAYMENT SEP 30, 2019 $165.00 per person
8TH PAYMENT OCT 30, 2019 $165.00 per person
and on UNTIL FINAL PAYMENT AUG 04, 2019 $165.00 per person or balance
Payment plans are provided as an extra convenience, please adhere to the payment schedule to avoid possible trip cancellation. At the least make the initial deposit to secure rate and pay balance on time. Packages not paid by the final date will be cancelled & all payments will be forfeited, NO EXCEPTIONS!!!
How to Secure Your Room
1) After adding trip to cart, choose your payment type & complete the registration form to make payment. Full payment is required. Price includes hotel accommodations,  event fees, activities on property, taxes & transfers to/from resort.
2) PROTECT your travel investment with travel insurance
3) INSTALLMENT PAYMENTS CAN BE submitted on this site, look below for the options to make installment payment. You can make installment payments via mail or online.
How to make monthly payments
1) Make monthly payments by signing into your account or paying directly to our paypal account at
c2utravel@gmail.com.
REUNION AGENDA
DAY 1 :   Meet & Greet
Group Dinner
DAY 2:    Breakfast Meetup
Relaxation – Pool Area
DAY 3:    Excursion
Photo shoot
DAY 4:    Sunset Cruise
DAY 5:     Group Dinner
DAY 6:    Group Activity
DAY 7:    Farewell Breakfast
POLICIES
Register your name as it appears on your passport that will be used to check-in at the airport.
Payments are non-refundable, which are the same policies of the airlines and for prepaid hotel rates
Payments are non-transferable to another person already taking the trip nor for a different trip, however, name changes are allowed for a $100 name change fee.
Travel Insurance must be purchased online on your own within 14 days of your initial deposit for pre-existing conditions or cancel for any reason.
Otherwise other plans are available 3 days before departure. It is your responsibility to purchase travel insurance and understand your policy.
The payment schedule is provided as a convenience, failure to follow the schedule may result in cancellation of your reservation and you will forfeit all payments made. No refunds nor credits will be honored.
Final payment not received by the final payment date of AUG 04, 2019 will result in a late fee of $200 starting 7 days from the due date.  All late final payment requests must be approved by management before the final payment deadline is put on your account.  THIS IS STRICTLY ENFORCED.
No travel documents nor info will be released, until full payment is completed for the group, including late fees. Travel documents will be sent via email.