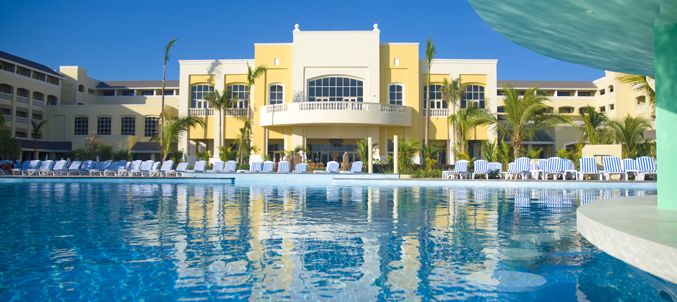 We all get excited with the thought of traveling and sometimes forget the most important. What do we need to get there.  This has happened to me recently when preparing for my recent vacation. I didn't realize my passport was to expire the end of December and if you are not aware you must be clear 6 months on the date you travel.  So needless to say I had to put a rush on my passport in order to travel. Geesh, that was a close call.  For all my wonderful, happy travelers out there please look at your passport now to make sure your dates are valid for travel.  I hate to see anyone sitting home this summer; upset.  All was good & we were on our way. Had an amazing time with family and a much needed break.  Which leads me to the question of how many of you are getting away this summer?  Well just a little travel tip & advice. Make sure you pack plenty of sunscreen with SPF in it. The sun rays can be pretty damaging to the skin & your health.  Depending on where you are traveling to definitely take insect repellant or wipes just to be on the safe side.  I try to pack a little summer first aid kit which contains the above mentioned items along with aloe vera gel, tylenol & hand sanitizer.  Try to stay hydrated and have loads of fun wherever you decide to travel this summer.
 Just a little quick reminder about passports. For travel inside the U.S. we are required to have a State Issued ID or ID that meets Homeland Security's requirements. For travel to Canada, Mexico, and the Caribbean, Bermuda we can use a passport card as long as it's by land or sea leaving/returning to a U.S. port. We can not use a passport card to fly to these areas or internationally, you must purchase a passport book in order to fly outside the U.S. And in some cases, you may even need a visa. But always check with your travel advisor regarding your visa requirements.
For all first travelers, check with your travel advisor or vendor before purchase to make sure you know exactly what you'll need to pass through airport security traveling to your desired destination. For more information regarding passports, click here!
Have a great week! To your next vacation!
http://www.cater2utravels.com/wp-content/uploads/2015/03/Trans_logo2-300x167.gif
0
0
Faye
http://www.cater2utravels.com/wp-content/uploads/2015/03/Trans_logo2-300x167.gif
Faye
2015-07-02 10:14:16
2017-07-17 03:29:27
What do I need? Passport or ID?